Navigate to Listings
Open Cancellation Policies

Click

New Policy or Get Started

Write a

Policy Name

Write a

Policy Description

Check your policy preview to the right of the policy builder

Press

Save Policy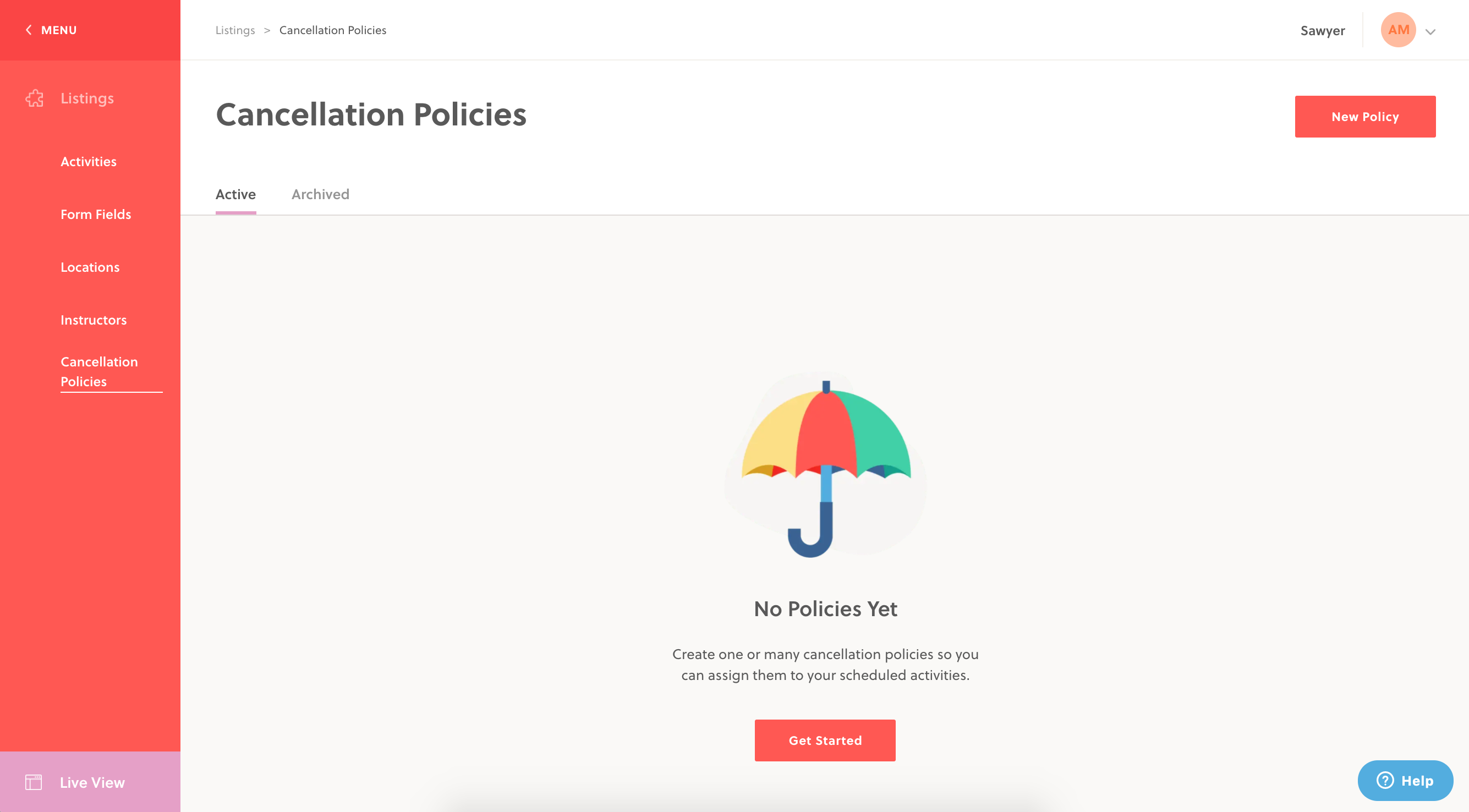 Once saved you can edit and archive cancellation policies accordingly. Use the pencil icon to edit a policy and the square icon to archive a policy.
If you're scheduling an activity, you can also build a cancellation policy within the Schedule builder.