When you login to Sawyer Tools, you'll land on your upcoming calendar by default. You can select from three different views see upcoming and past activities!
The next time you login, this calendar will default to the calendar version you last viewed.
The Daily View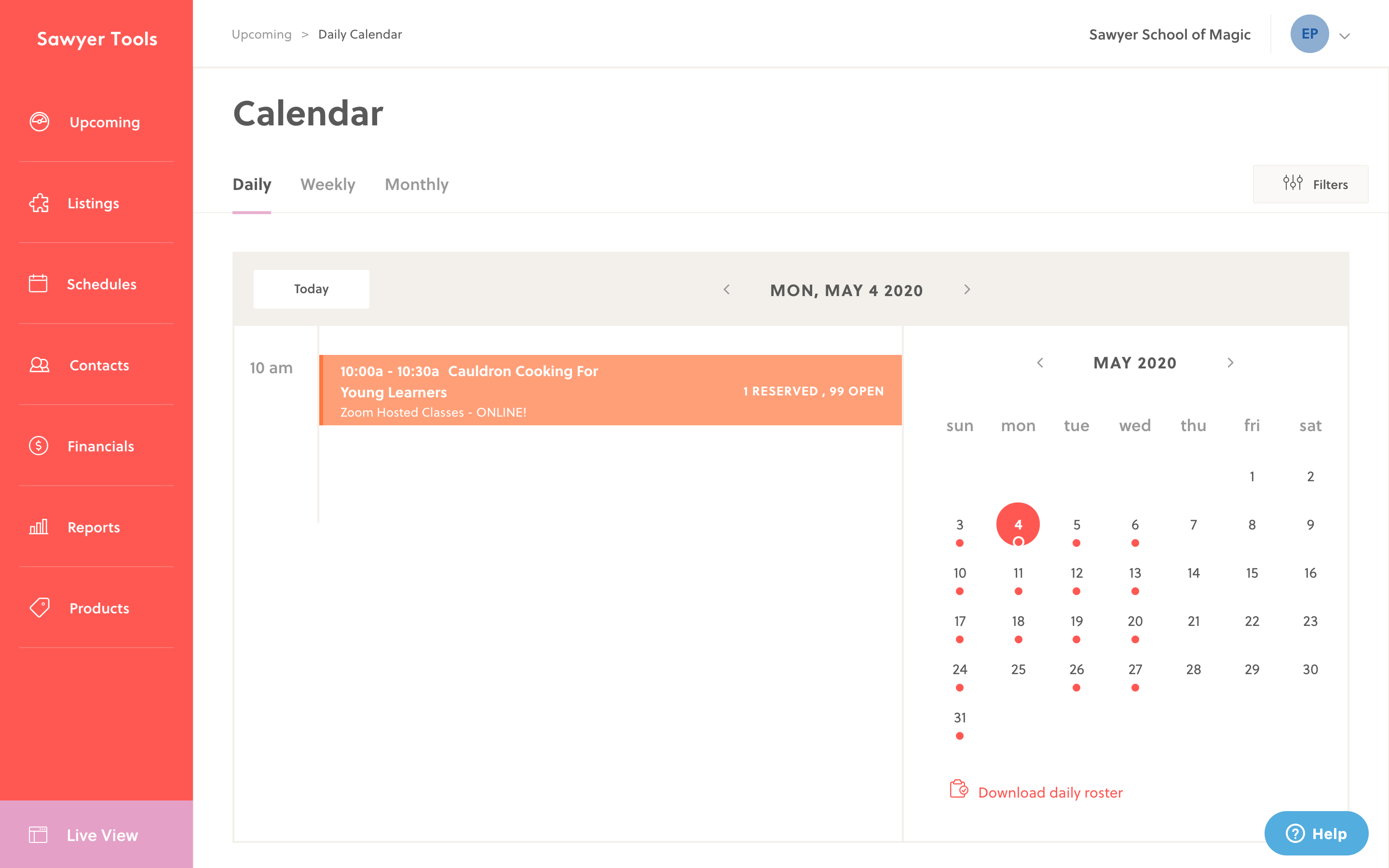 The daily view is great for seeing what your agenda looks like on a day-to-day basis.
The Weekly View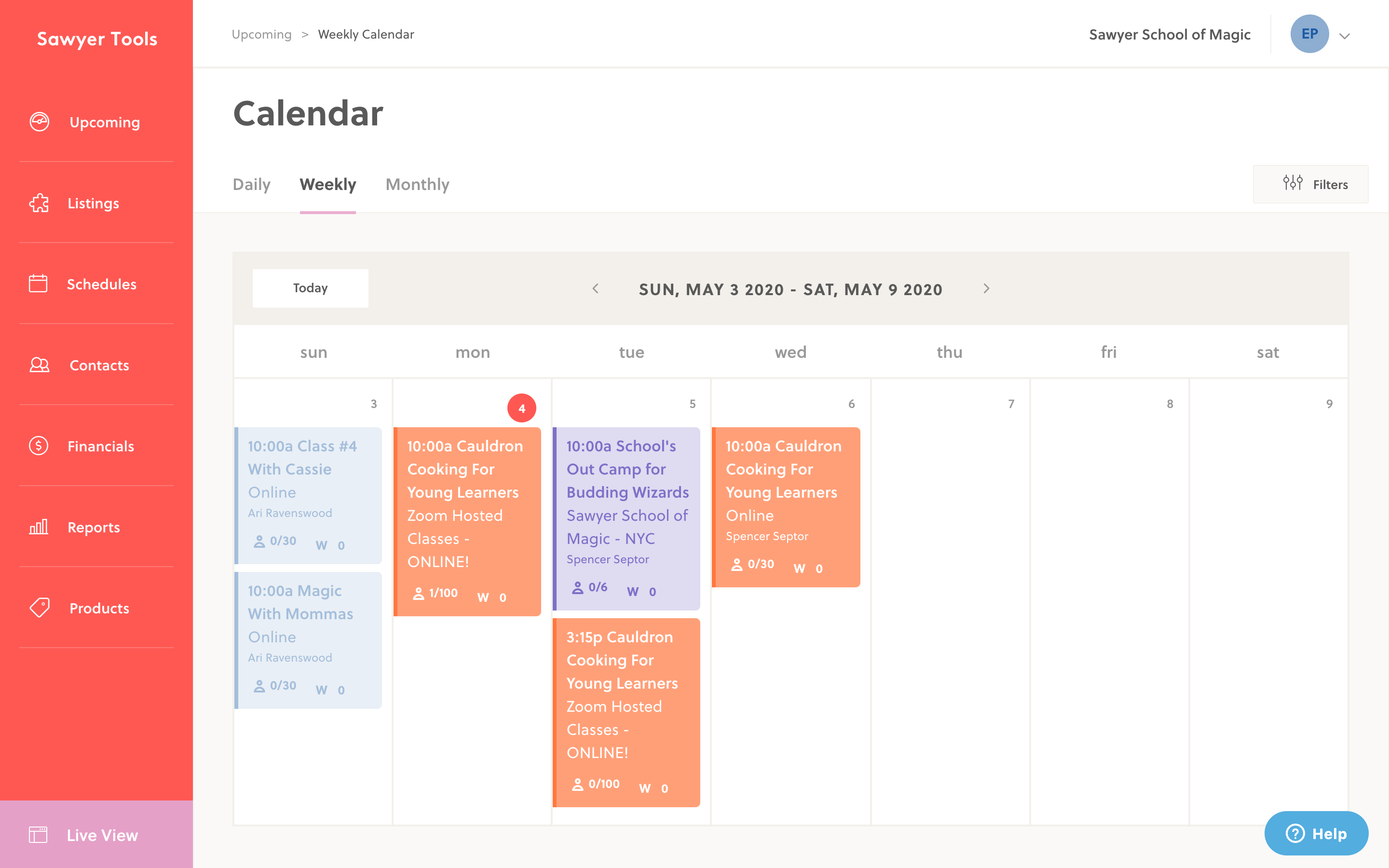 Use the weekly view to see what this week has in store for your business.
The Monthly View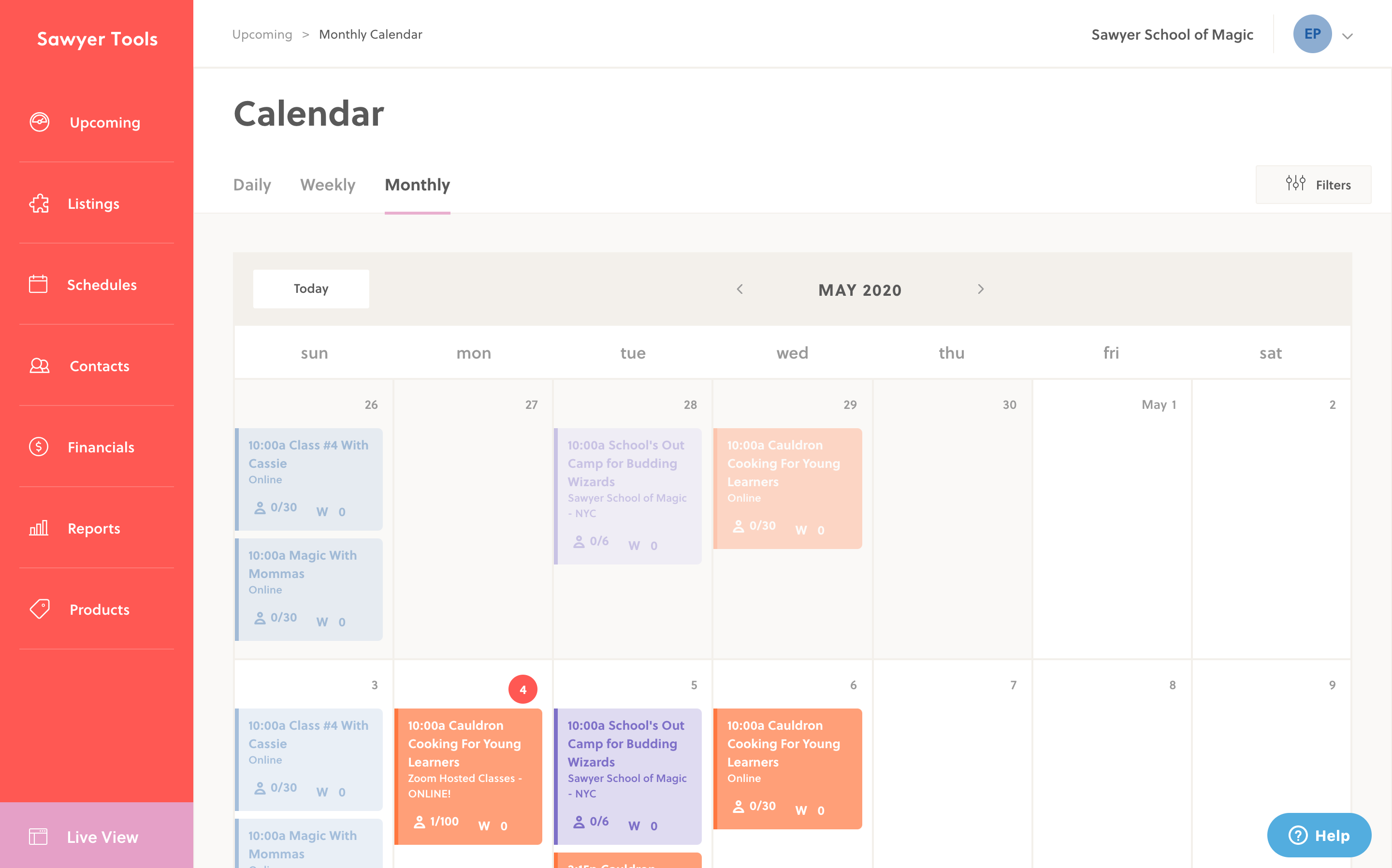 View this month at a glance! This is a great view to see what activities have already happened — which will be opaque — and what activities are coming up.