Once you've published your activities, you can click on the Live View on the bottom left to see what your customers will see in your widget.
Click More Info on any of your scheduled activities to make your way through the registration process.
NOTE: Since you are already logged in, you will not be prompted to create a Sawyer Account. If you want to see this part of the process, paste the URL from the address bar of your widget into an incognito or private browser window.

What happens when a new customer registers?
When a new customer decides to register for a scheduled activity, the customer will be prompted to create a Sawyer Account directly in your widget. Upon creating an account, they can opt-in to updates from your business and emails from Sawyer.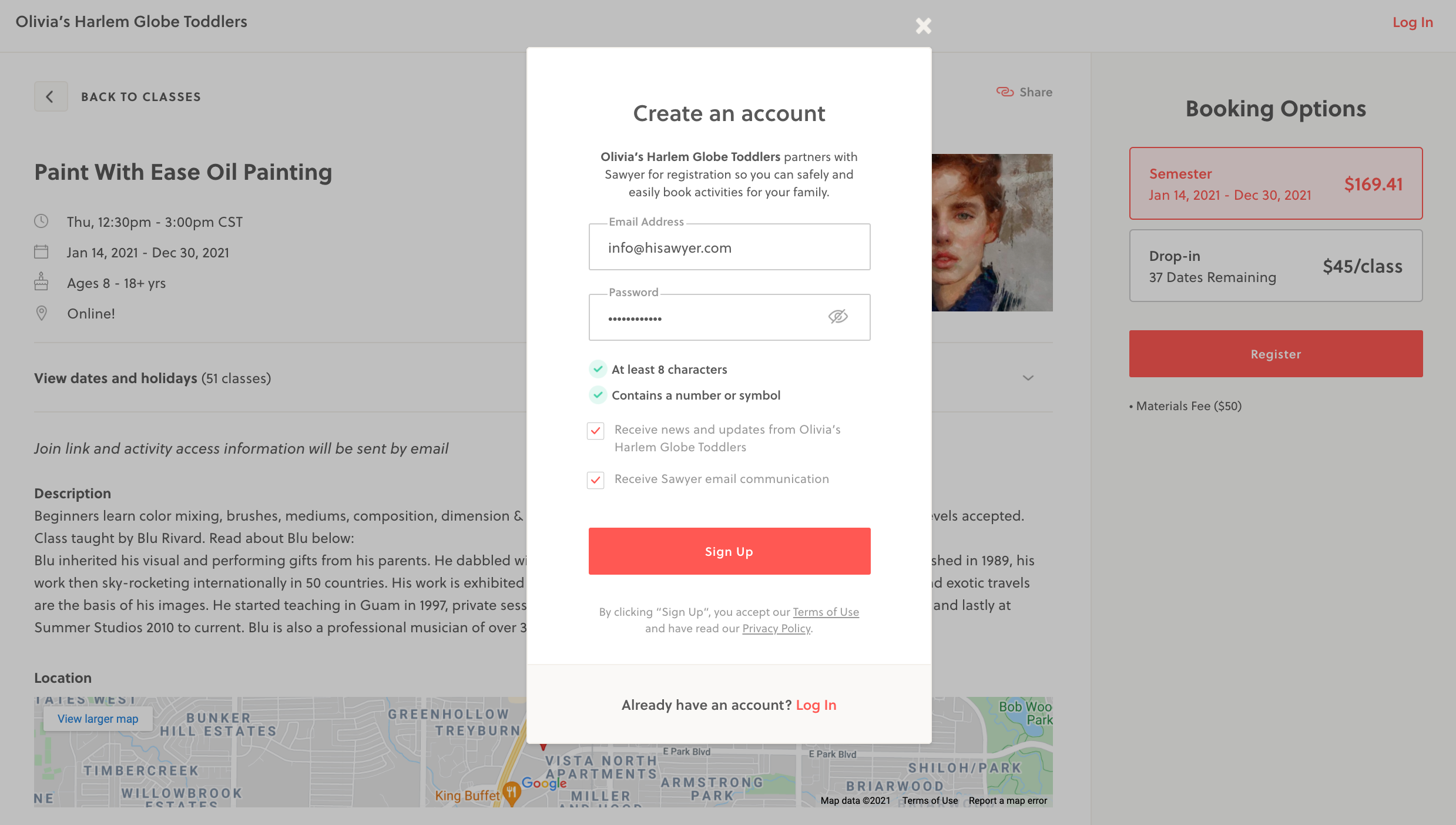 Once logged in, the customer will be asked to enter the name of the child or children attending. They will be required to enter the Full Name and Birthday for each child. This information will be saved to the customer's profile.
Once the customer clicks Add to Cart, they will be directed to their cart where they can enter a Coupon Code (Promo code) and review their order.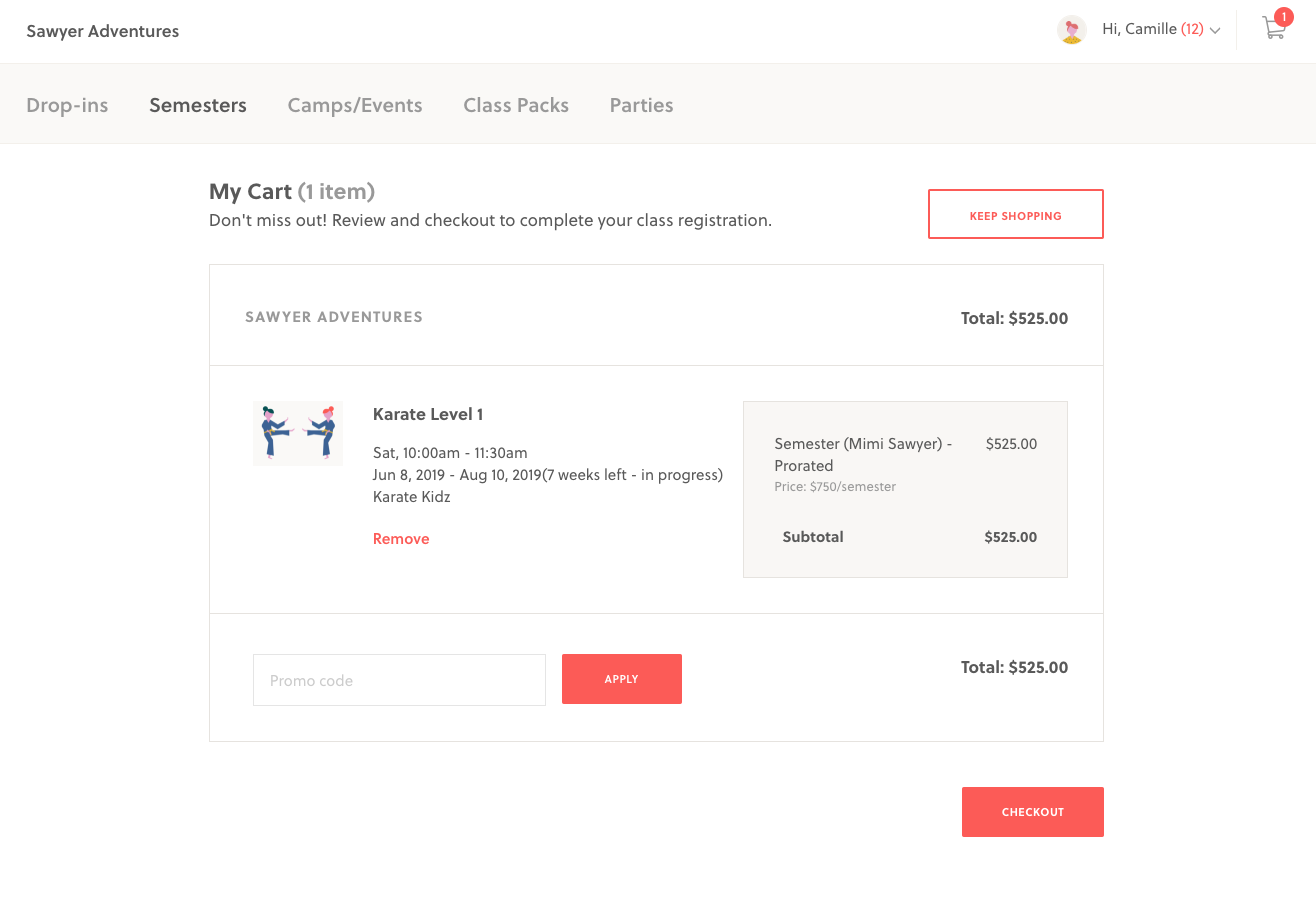 Once the customer clicks Checkout, they will be directed to the checkout form which includes standard questions as well as any additional Form Fields that you created.
After completing the form, they will add their credit card details and click Place Order. A confirmation email will be sent to the customer as well as any user on your account that is set to receive email communication.
Customers can access their account information and Order History from the top navigation
Once a client profile has been created, the customer will see their name at the top right of your widget whenever they're logged in. By clicking on their name, they'll have the option to manage their account or view the number of class pack spots and/or membership spots available.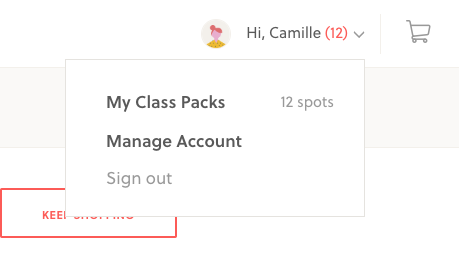 When they click on Manage Account, they will be able to access and manage their calendar, profile information, account information (where they can update their credit card and email address) and order history.