The Sawyer Booking Fee is shown to a customer during checkout on the final checkout screen when completing orders across Sawyer provider accounts and when shopping on the Sawyer Marketplace (hisawyer.com).
Checkout Screen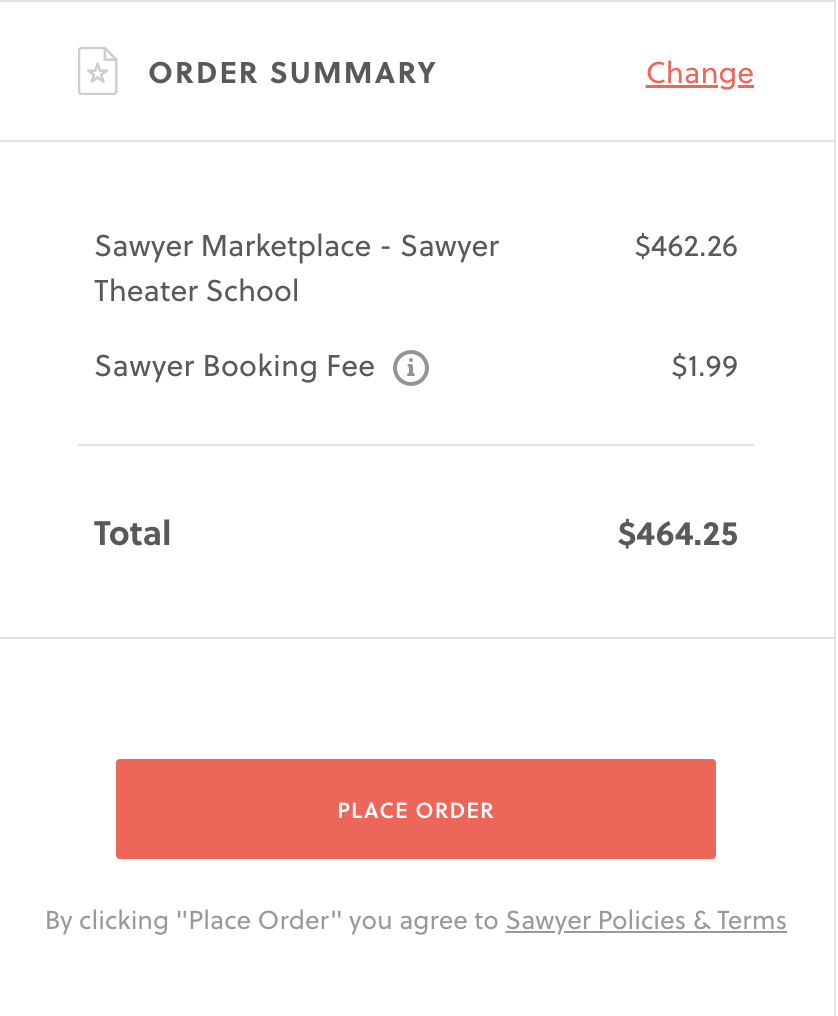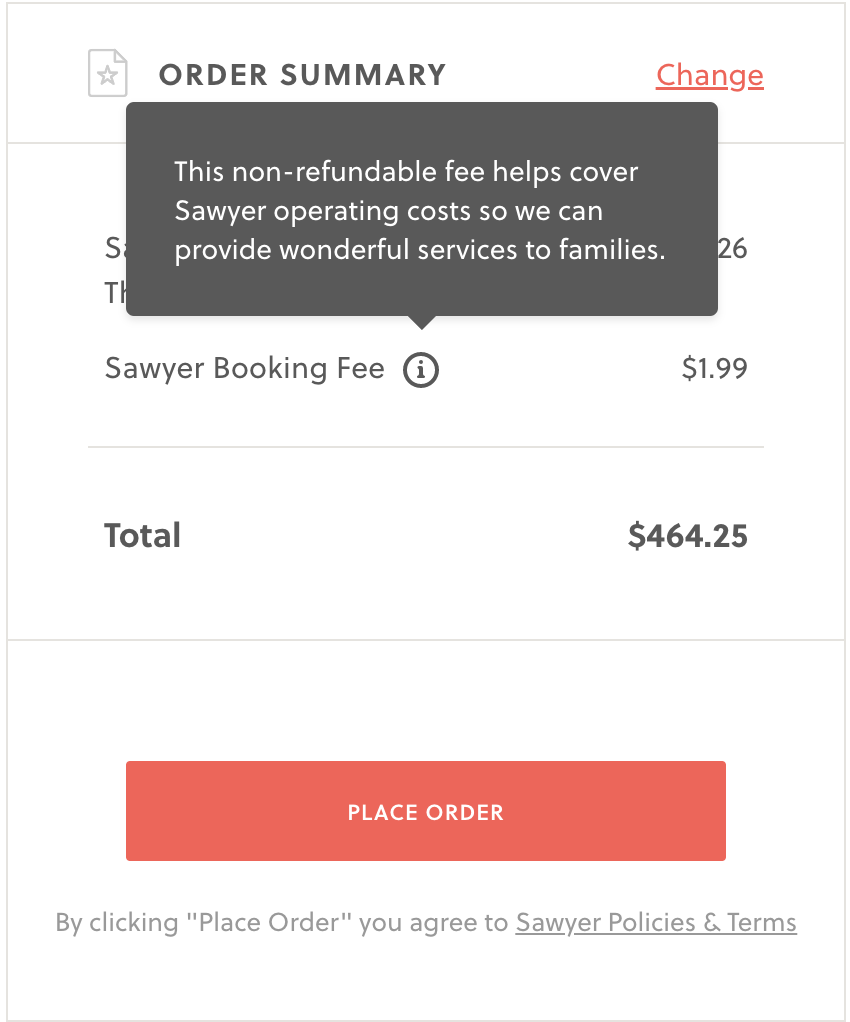 Customers will also see the booking fee details on their order confirmation email and on order receipts when viewing their My Account orders page.
Order Confirmation Email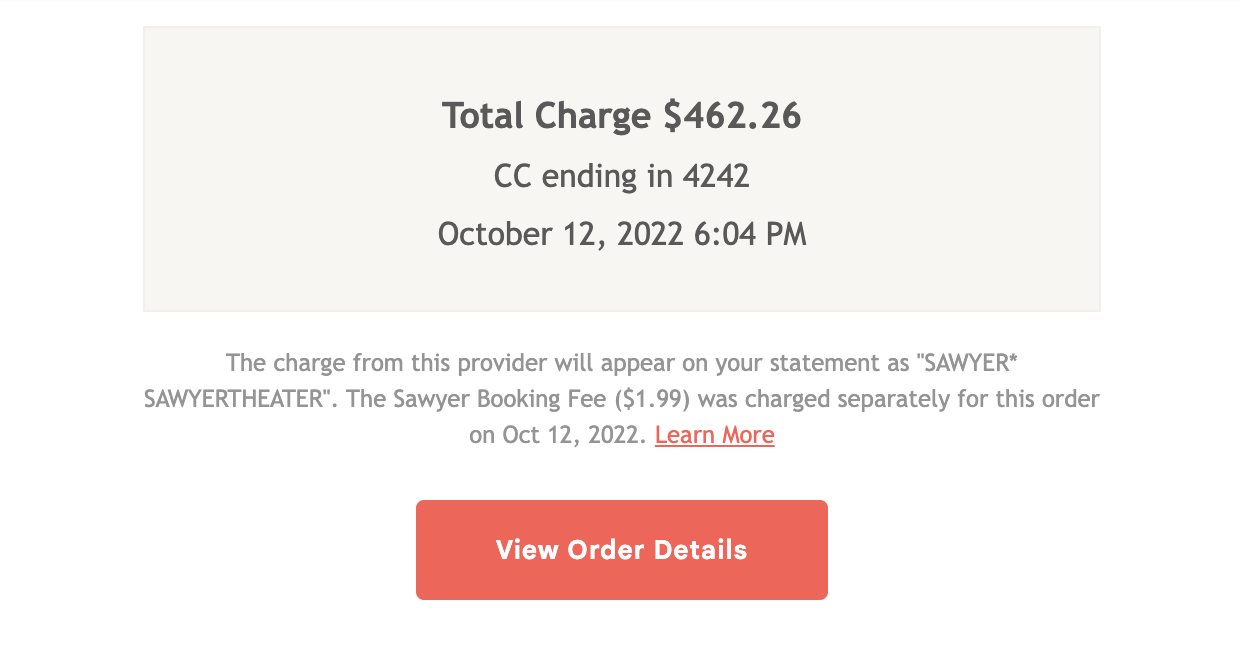 Order Details View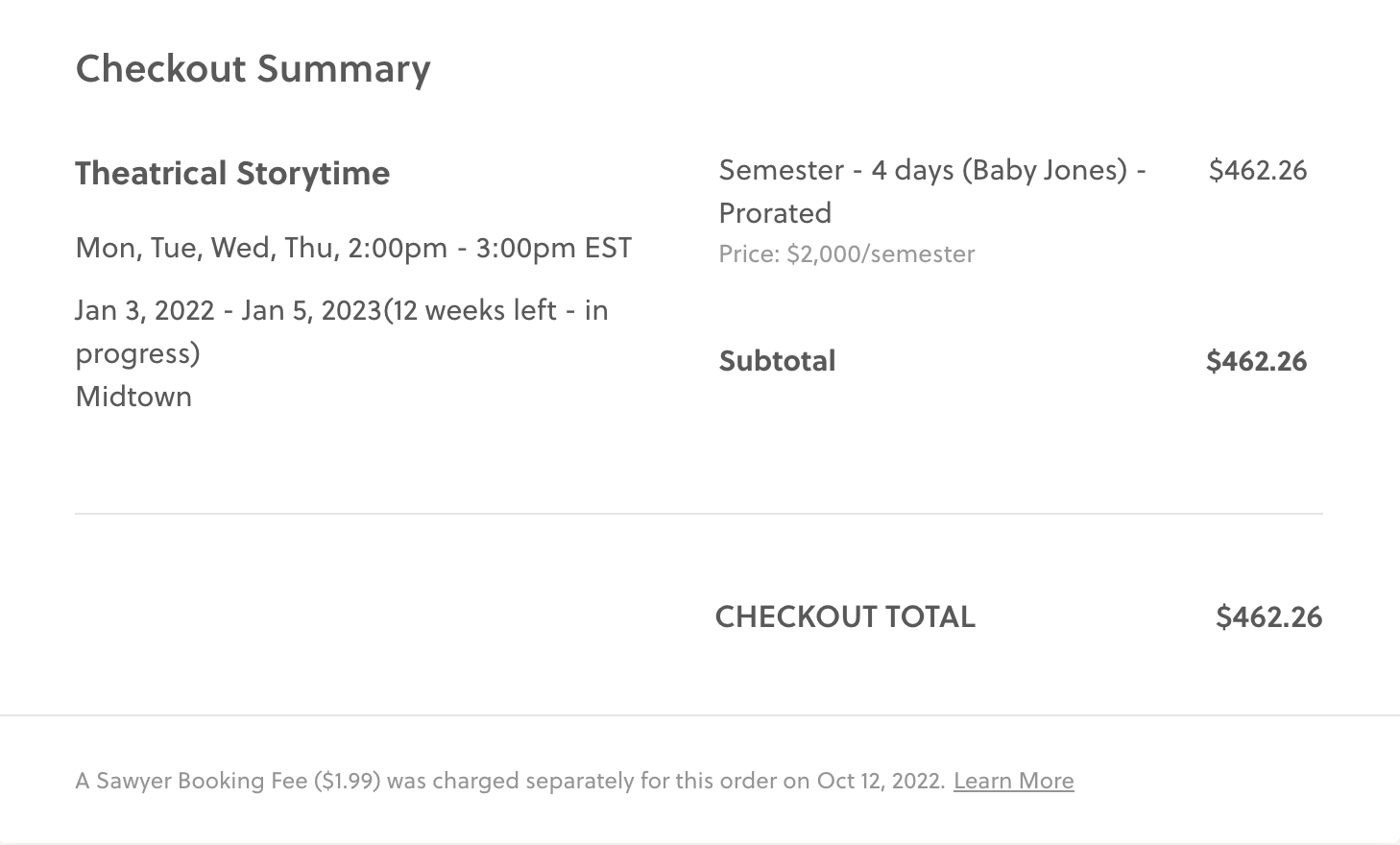 As a business owner, you will only see this reflected on customer order details and printable receipts but not on financial reports as the Sawyer booking fee is paid directly to Sawyer and therefore not included in your gross revenue.
To view the booking fee details that a customer has paid, click on 'Printable Receipt' to view the details of the receipt. At the bottom you will see the Booking Fee details applied.

If a customer has additional questions about the Sawyer Booking fee, we're here to help! Here is a resource you can share that explains more about the fee and how it is used.