If you have certain days of a class that have available spots, but customers aren't able to register, you may be wondering why that's happening and how you can fill those spots.

First check how your schedule is set up. When a schedule is set up for Full Semester or Camp/Event pricing, the schedule will only allow a customer to register if there is an available spot for every class day that is remaining.
If you've added a student via Add Student or New Order (for a class in the future), that could impact the availability.
If you only have Full Semester, Full Camp/Event or Monthly pricing turned on, it is possible that your roster has an uneven amount of available spots for class dates and certain dates are full. For example, in the schedule below, 4 days are completely booked (4/4) but two days still have remaining spots, showing 2/4 and 3/4.
To find this overview in your account, navigate to the roster of a class day, click the three dot icon and select View All Instances.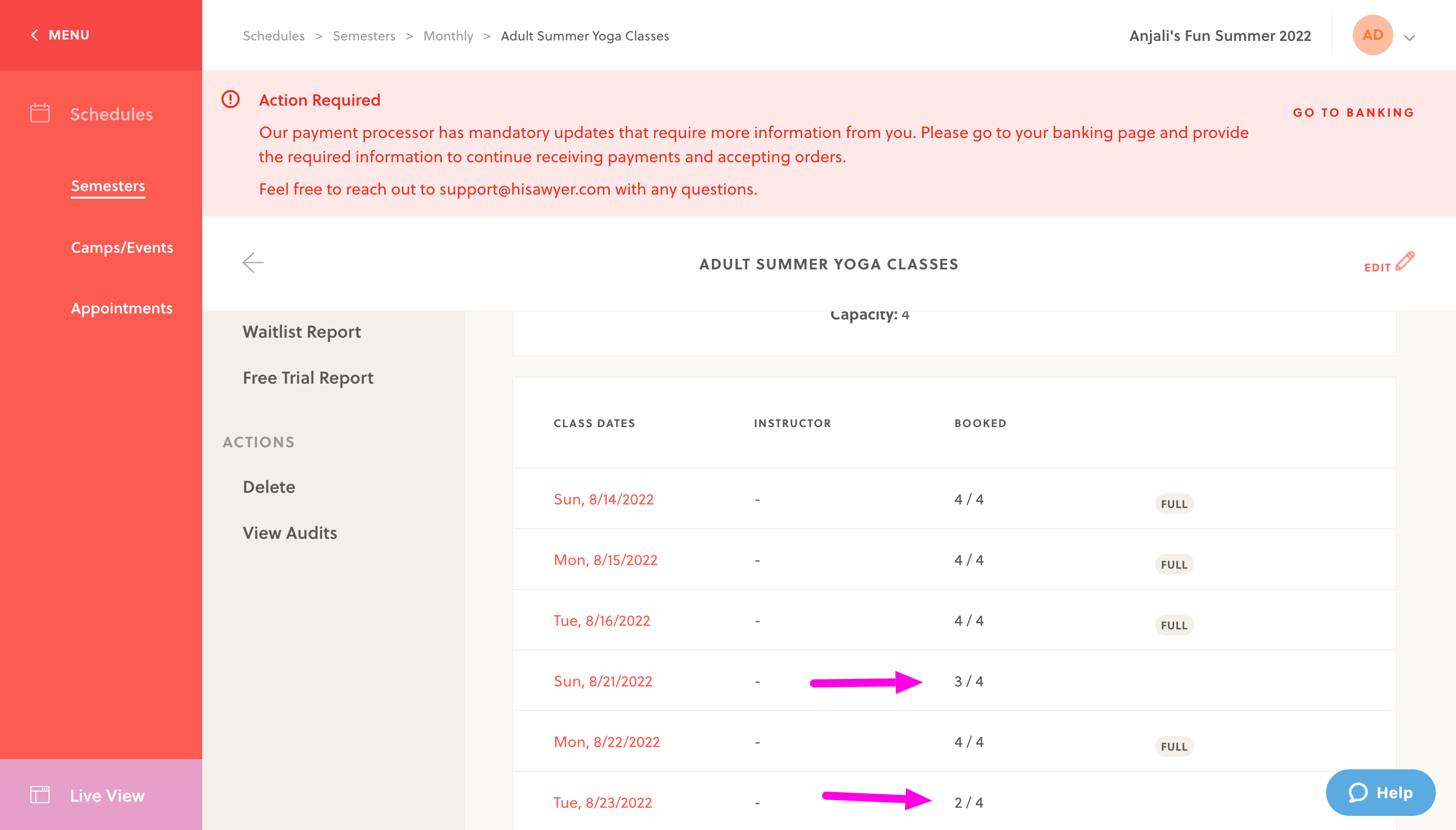 To allow customers to book the available spots, you must allow Drop In pricing along with the Full Camp/ Full Semester option.
To do this, go to Schedules, then select the time frame, click the pencil icon next to the pricing of the activity then toggle on Drop-in pricing, list the price and save your changes.