Why are customers not able to register even though there are spots in the class?

First check how your schedule is set up. When a schedule is set up for full camp/semester pricing, the schedule will only allow a customer to register if they're able to book a spot for each class of the entire semester or camp.
If you've added a student via add student or +new order (for a class in the future), that could also impact the capacity.
In this case, it is possible that your roster has an uneven amount of available spots for class dates, while on full camp/semester or monthly pricing, without a drop-in pricing setup.
If drop in pricing isn't set up, single drop-in spots won't be available for purchase.

For example, in the schedule below, 4 days are completely booked (4/4) but two days still have remaining spots, showing 2/4 and 3/4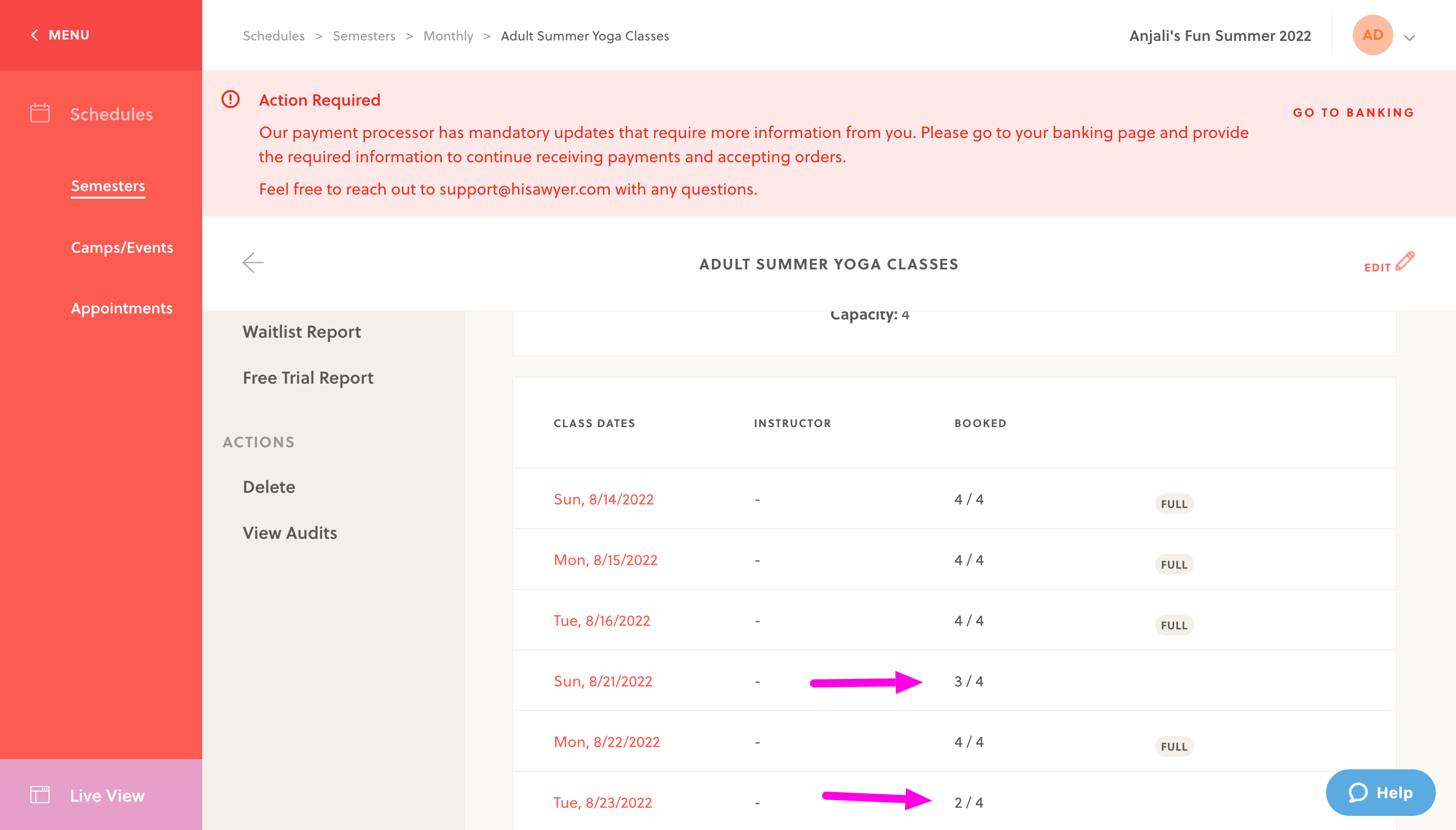 To allow customers to book the available spots, you must allow Drop In pricing along with the Full Camp/ Full Semester option.
You can go to Schedules> click the time frame> Edit activity> Pricing.
Then toggle on Drop-in pricing> Save & Continue.