Yes! Widgets and URL links can be set to pre-filter to one or more location. This can be helpful if you have multiple locations where you run your classes and want to categorize them for the customer view.
To get this unique URL, go to the Live View and use the "Locations" button at the top right to filter your widget so it only shows a particular location. This will change the URL in the address bar of your browser.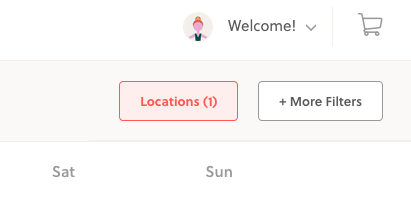 Next, copy the new URL and link directly to this webpage from your site. Or you can contact support@hisawyer.com for help embedding the widget right on your site.
You can do this for as many locations as you like. It also works for +More Filters!