This feature is included in the Grow and Scale pricing plans. It is not included in the Launch plan. If you would like to upgrade your subscription plan or learn more about the different pricing tiers we offer, please visit Sawyer subscription plans and features here.
If you are a provider who went live prior to March 1, 2022, you will continue to have access to your current features as one of our legacy providers.
Go to Products > Parties
Click on +New Package to create a new Package
Choose your Package Type (Party, Private Event or Field Trip)
You will then be prompted to add your Package Name, Package Description, Headcount, Duration, Locations. Starting Price, and a Policy. You can also upload a photo here
Click Save
You can go in and edit your party details at any time by clicking on the three dots to the right of the Package Name. You will then click on Publish to publish your party.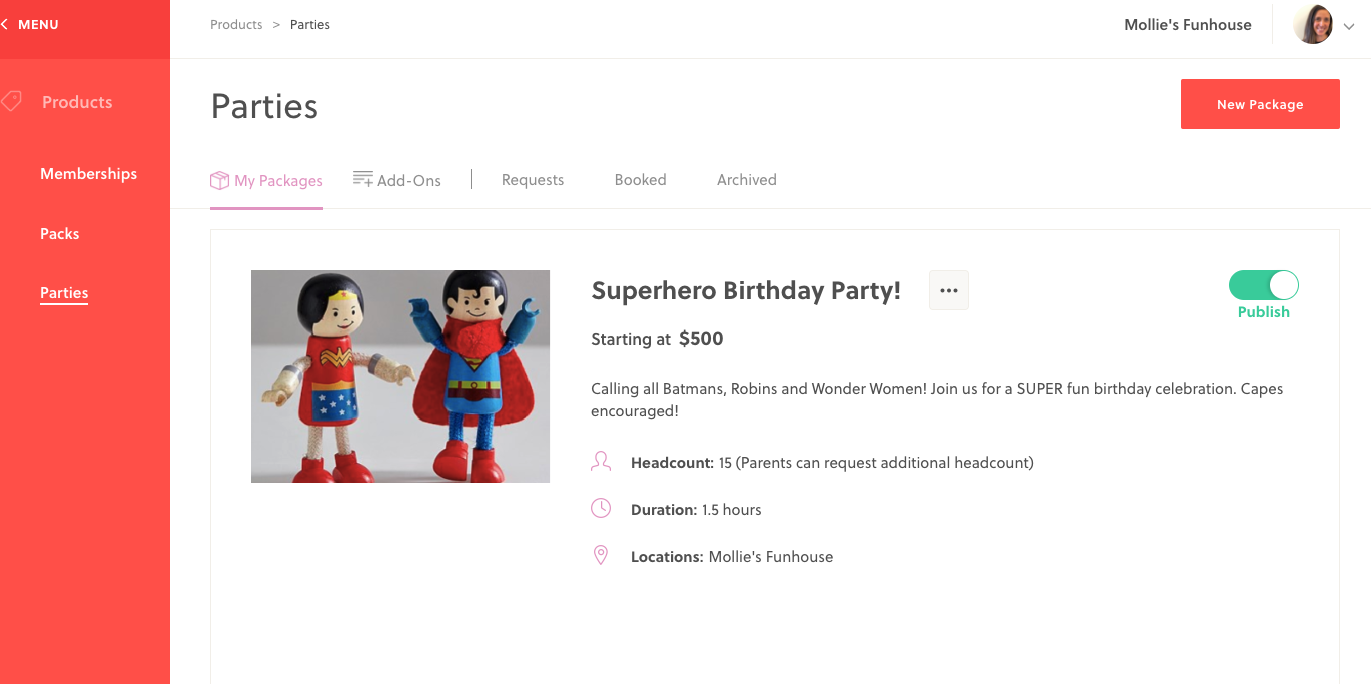 Next, you can click on '+Add-Ons' on the top menu to add any additional add-on options. These add-ons are global and can be added to any package but not necessarily included in the package. They will be visible on your widget so only include those that are applicable to all packages. Please note you can always include custom add-ons when communicating with the parent after they have submitted a request.
Simply type in your additional options, such as balloons, pizza, specific entertainment etc... and include a price.
Once you hit Publish, your Party will now live on your widget, under the Parties tab. This is where a parent will click on Learn More and submit a request: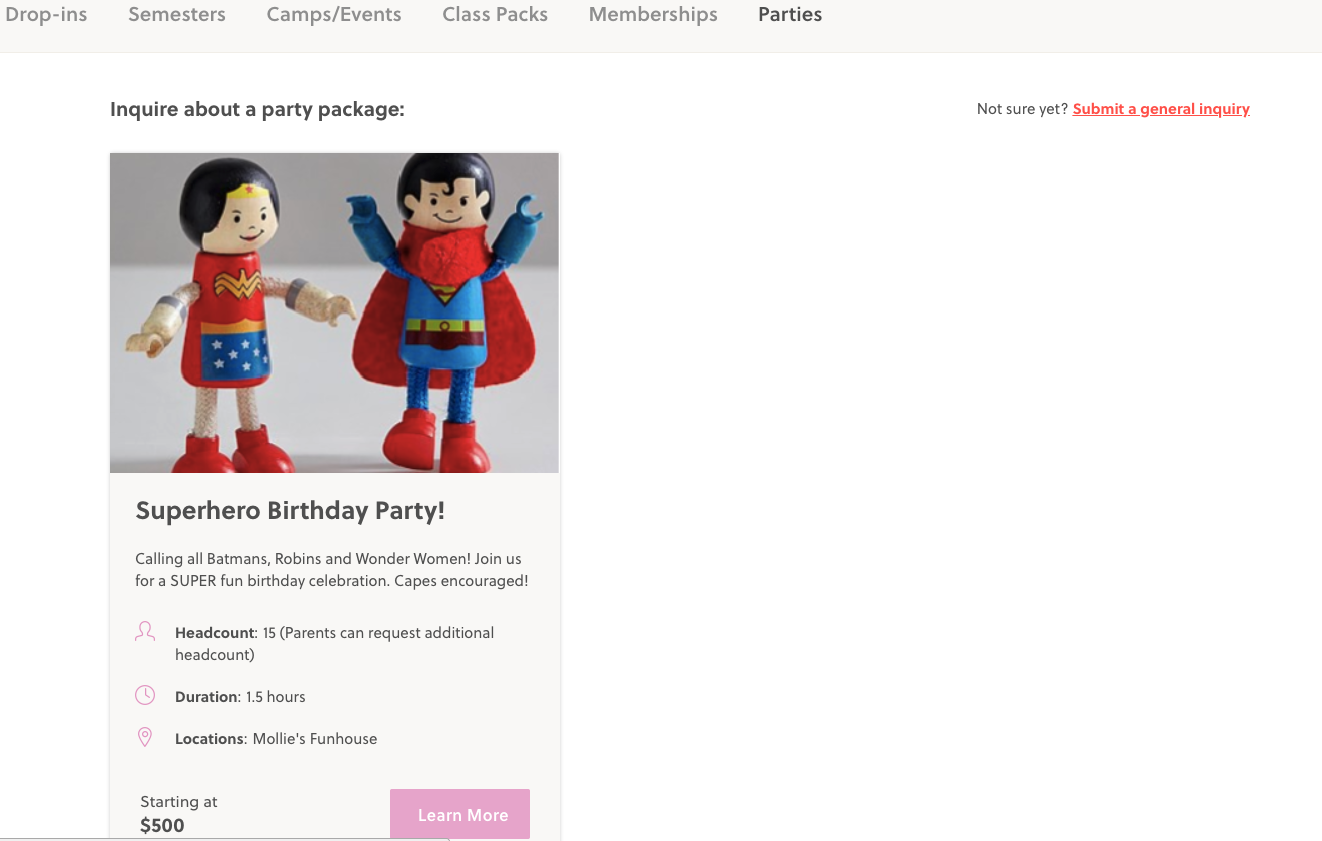 Your customer will see all the party details, including the add-ons and will then be prompted to enter the following details:
Contact Info:
Parent Name
Phone
Child
How old the child is turning
Party Details:
Location
Date and Time of party request
Estimated headcount
Special requests
Once they submit a request, you will receive an email. When you go back to your Parties tab, you will now see a number next to your 'Requests' in the menu bar. Your customer will also receive an email confirming that they've sent their request and that you will be reviewing the details and contacting them shortly.
Click on Requests to see your inquiry. Click on the pencil on the right to open the inquiry and view all request details.
You can edit and manage all party details here. This is also where you will include the add-ons and any special requests. Don't forget to hit Save when you make any edits. You will also see your calendar on the right and the party request will appear with a dotted border.
Once you've confirmed all party details with your customer and reviewed the cost summary, you can request a payment - you can request the full payment or a deposit of your choice.
Your customer will then receive a payment request via email. Once they've paid (either a deposit or full payment), you will receive a confirmation email and the party will be booked.